We Were Not Suck This Year
We were not suck this year.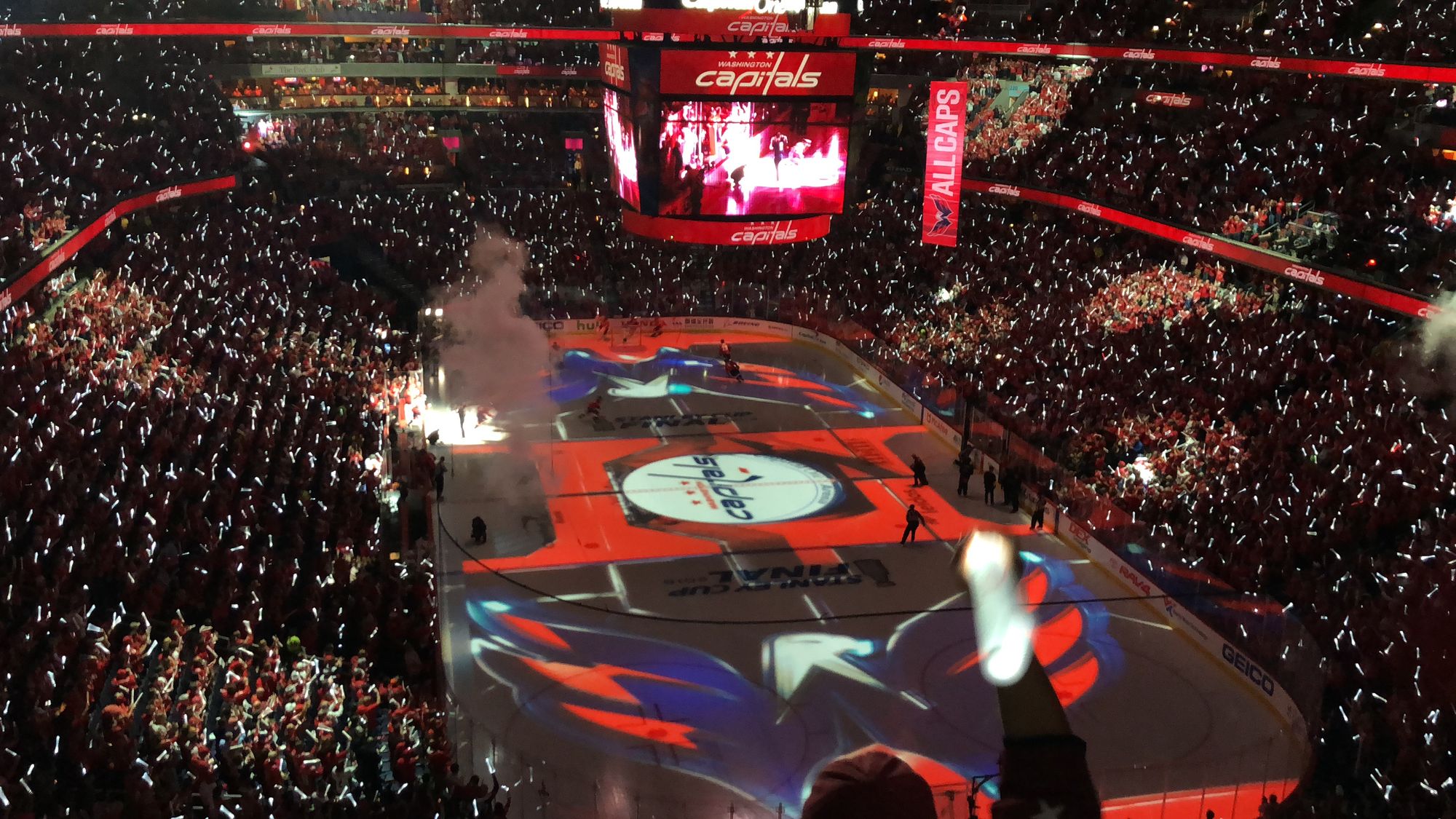 We ate about 10 pounds of wings that night, and then 10 more the next night. It was the night the Capitals were playing their arch nemesis: the Penguins. We were in Key West at bar full of  both team's fans watching the game; they also had great wings sold by the pound. Then it happened: Kuznetov just fucking scored.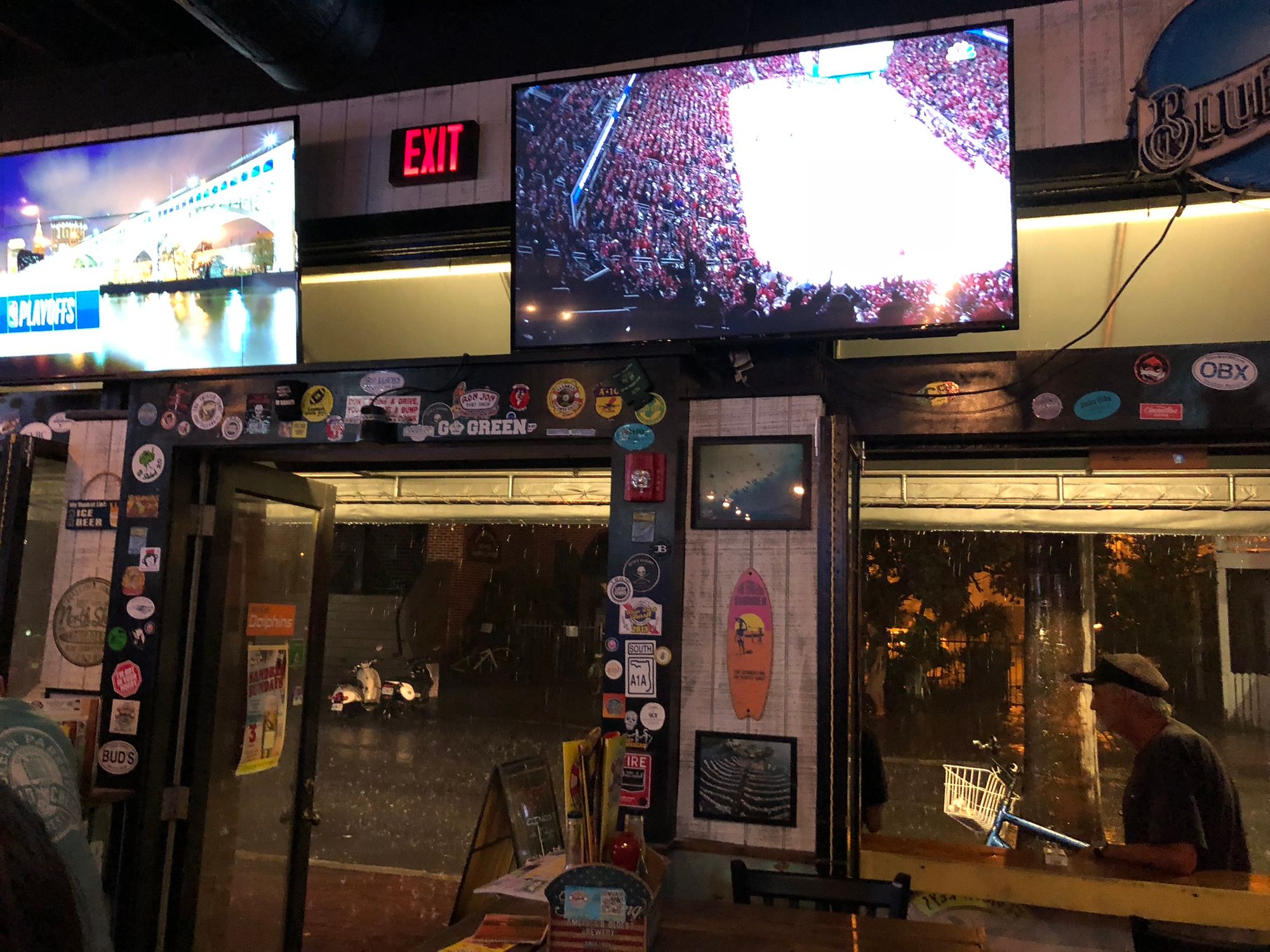 It all started as another playoff run for the Caps. First it was the Blue Jackets, then in the second round the Penguins and boy is there a history there. All true Caps fans have a sworn a blood oath to destroy the Penguins at any cost. It's happened 1 in 10 times during the playoffs and it's never without battle wounds and casualties. So here we are, sitting in Key West for my bachelor party, at a sports bar filled with Penguins fans and 10 pounds of grilled buffalo wings and tilting our necks up at the array of flat-screens playing the game. While we had been there before, it was overtime in game 6 and then it happened. Ovechkin sends Kuzy on the breakaway, he goes five hole, and the Caps win it.
And then I truly knew it. We had rid ourselves of the curse. We were going to the third round for the first time in 20 years.
For those of you who don't know, the Caps have never won a Stanley Cup game. They got swept in 1998 by the Red Wings, but that's not what this is about.
Now we're in the third round—the Conference Finals. If we win, we go to the Stanley Cup Final. Spoiler alert: we win.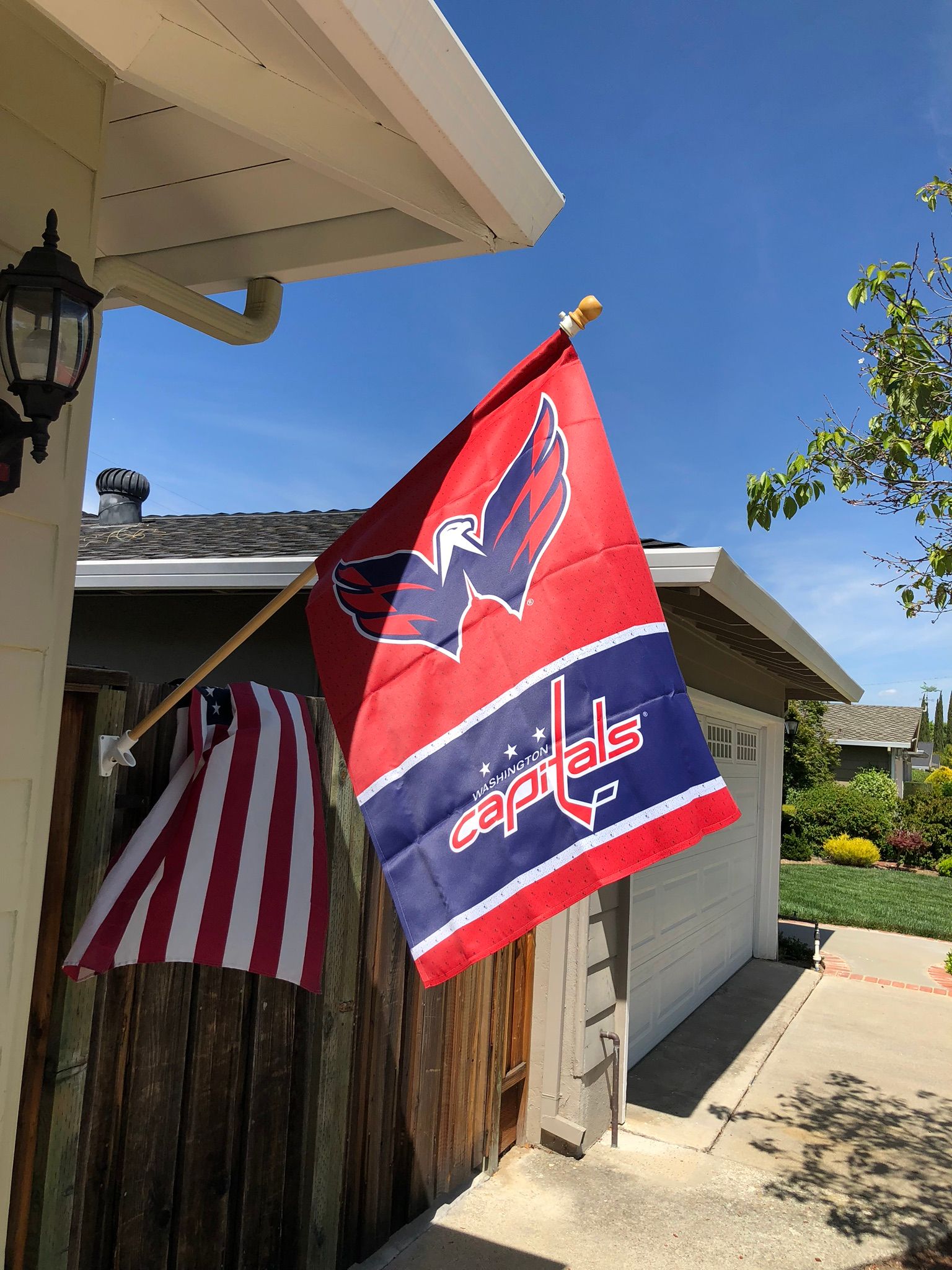 In the Conference Finals, the Caps played the Tampa Bay Lightning. I remember sitting on my couch wearing my red Caps jersey, red Caps hat, with the game cranked up to 11 and just before it started there was a knock on the door. Behind it was a man holding a retro Capitals patch. He looked at me and said, "I saw your Caps flag and told my wife we had to stop the car for a minute." He then got out of the car, knocked on the door, and gave me the patch. The Caps won that night and proceeded to the Stanley Cup Finals. I never got the mans name, but he, too, was a Caps fan. If by any chance you read this: I owe you.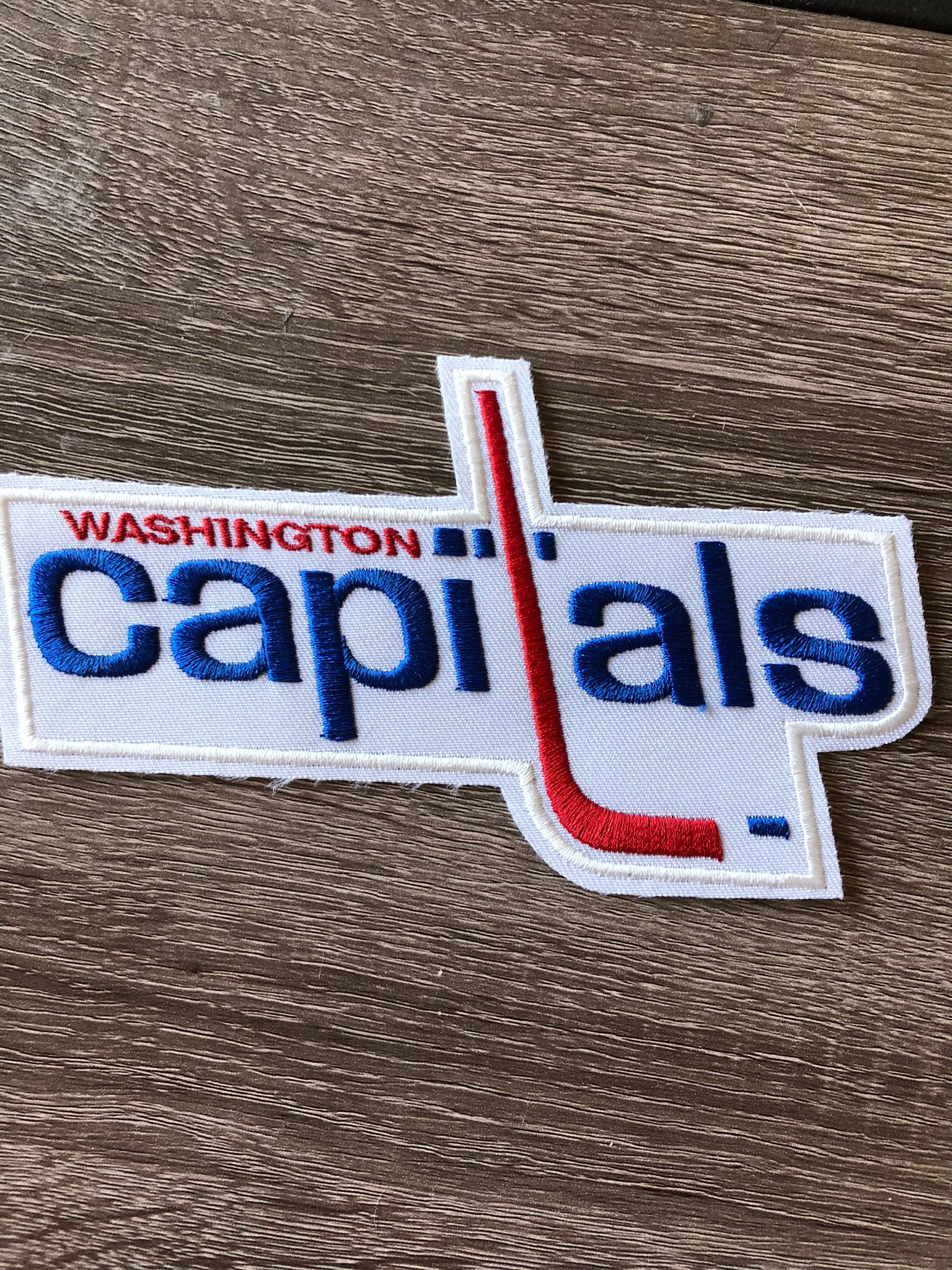 So it was obvious: I had to go back home to Maryland, but there was one small dilemma. I get married in a few weeks.
My fiancé—now my wife—encouraged me to go, and without any hesitation, I bought a one way ticket and was on a plane en-route to Dulles. All I was hoping for was one more win than we had last time we went to the Cup Finals, which sadly is just one win.
After I landed, I had a long uber ride. I was told it was about "25 minutes." SO when I finally arrived an hour+ later, we got a lot of pizza.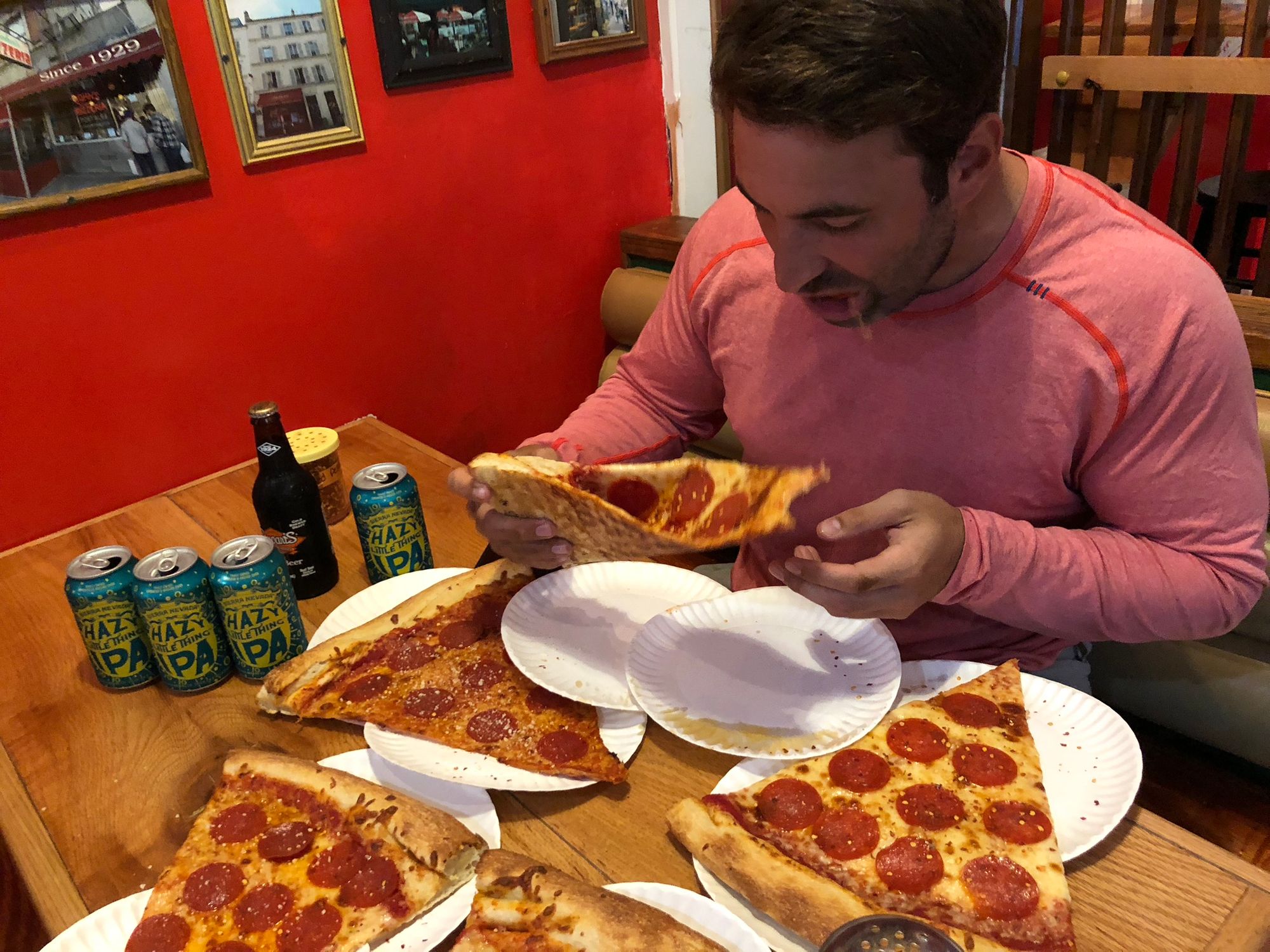 The next day was followed up with a hoedown and a hootenanny.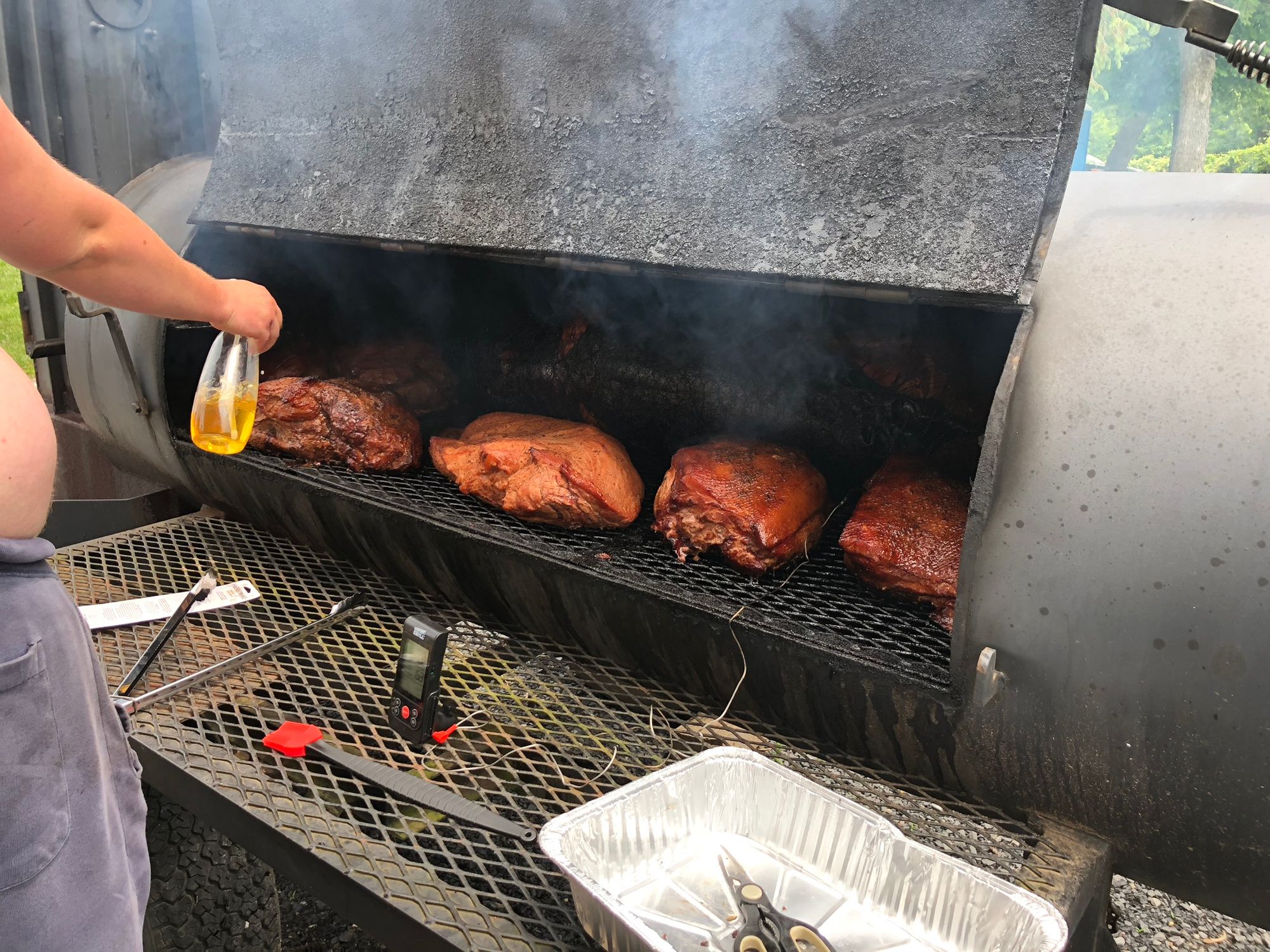 Then we went out downtown in Winchester, Virginia. It's a small town where they allow smoking in bars, but nonetheless, they were ready.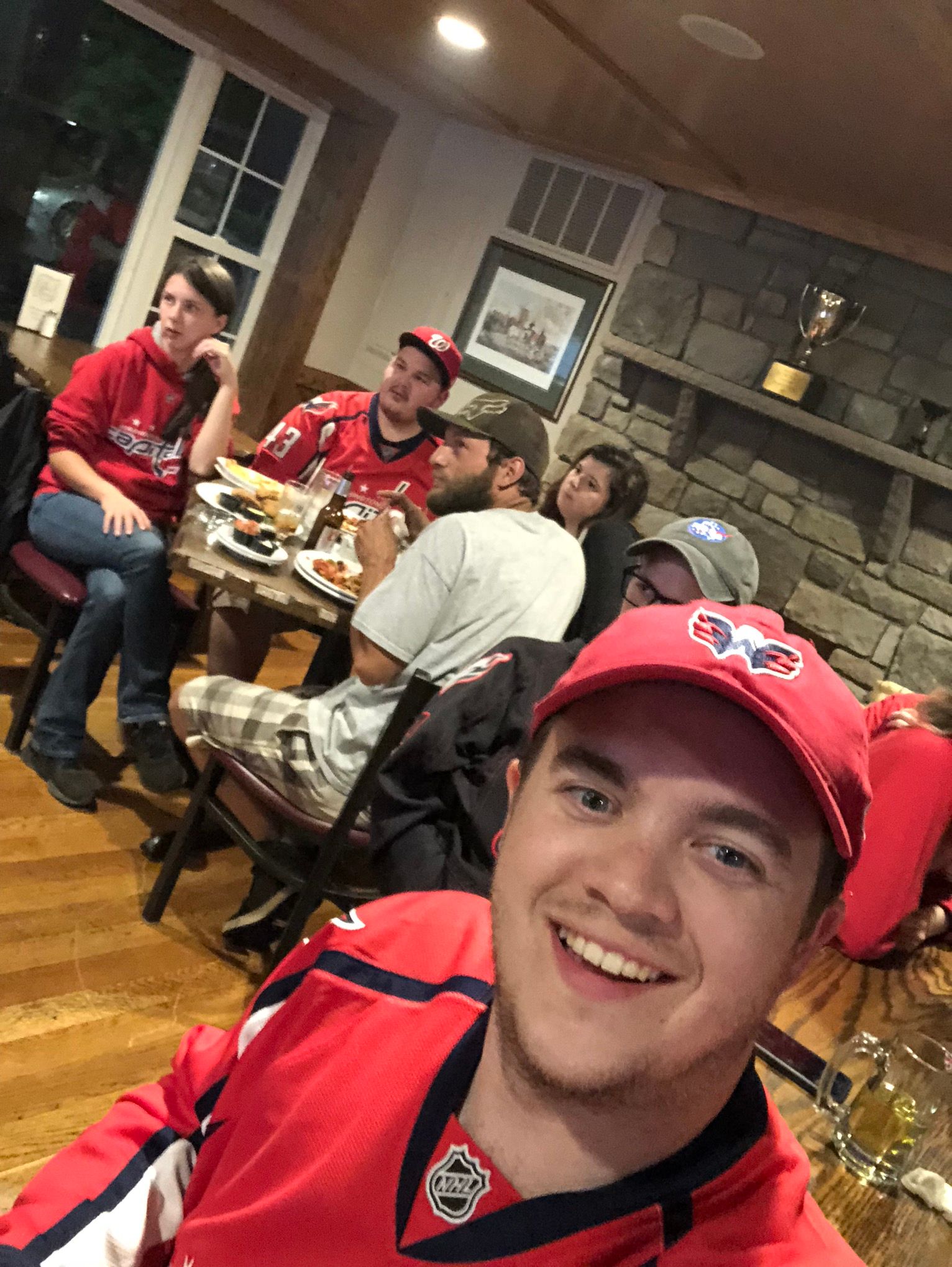 Then we made our way to Annapolis. Sailing capital of the world.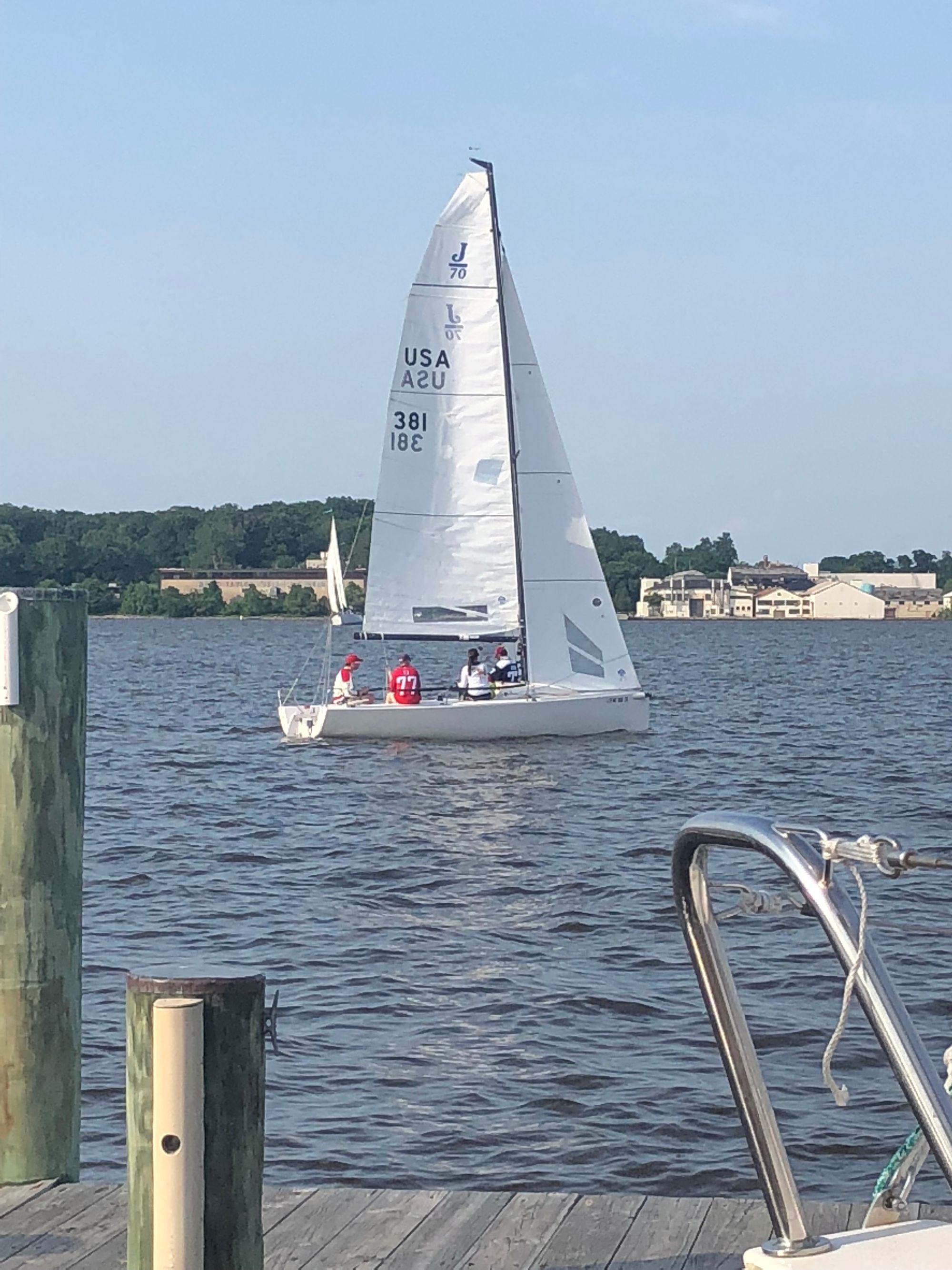 And right back to DC. This one is before Game 4 and we all ordered the same exact food for good luck (it worked).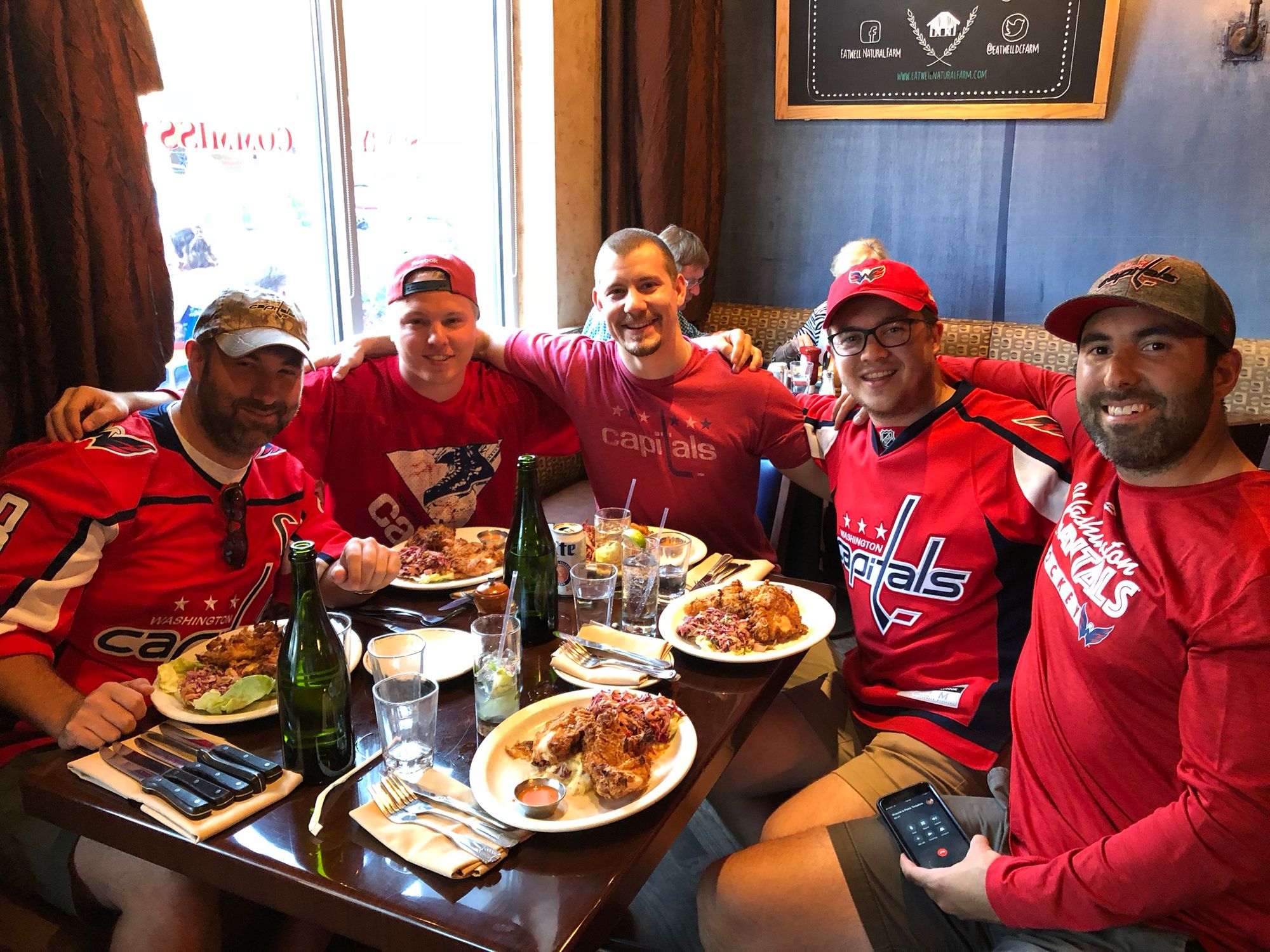 For game 5 I had a bit of a dilemma. I was getting married in a few weeks and the game was in Vegas, which is on the way to my new home in California. But when the games mattered, I was with my friends and the Caps won those. So naturally, I stayed in DC and we watched with the entire city. And then...
THEY WON!!!! (spoiler..) So we did what you do when you win...
I stayed throughout the Parade, then got the next flight out back to California.
Then it was time to get married.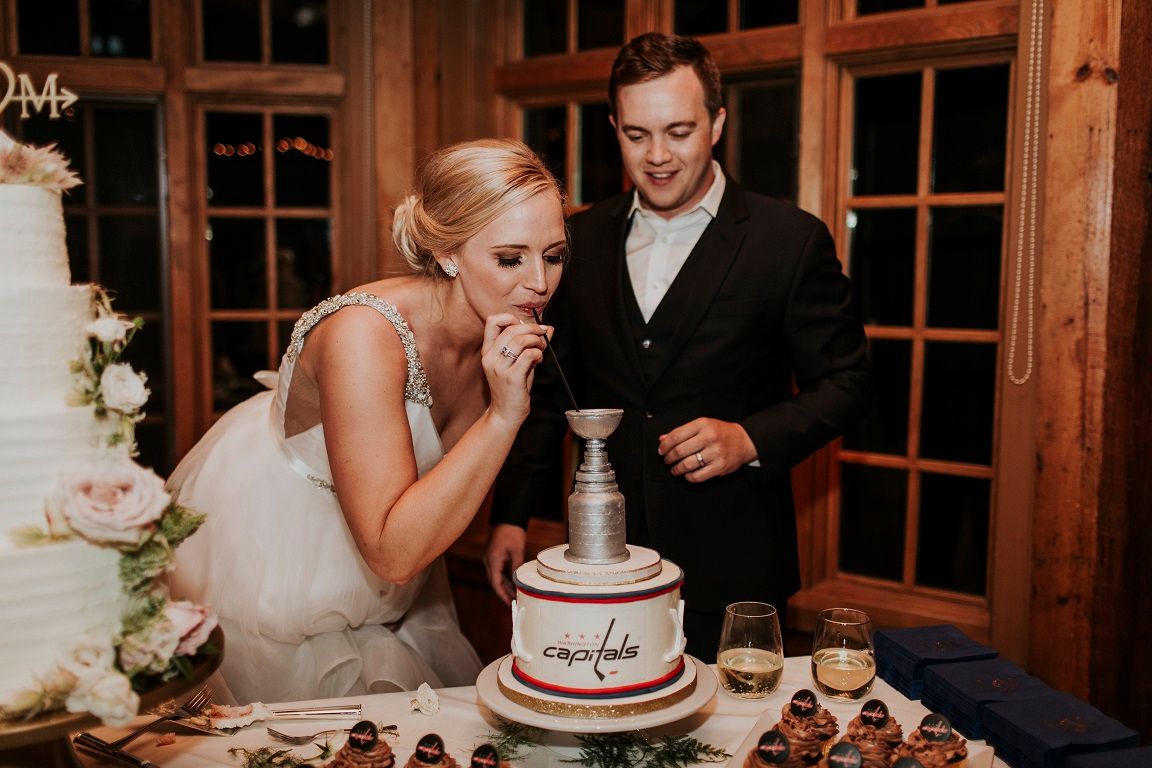 And now it's time to try it all over again. It's not goodbye to the cup, it's see ya later.