Virtual Happy Hour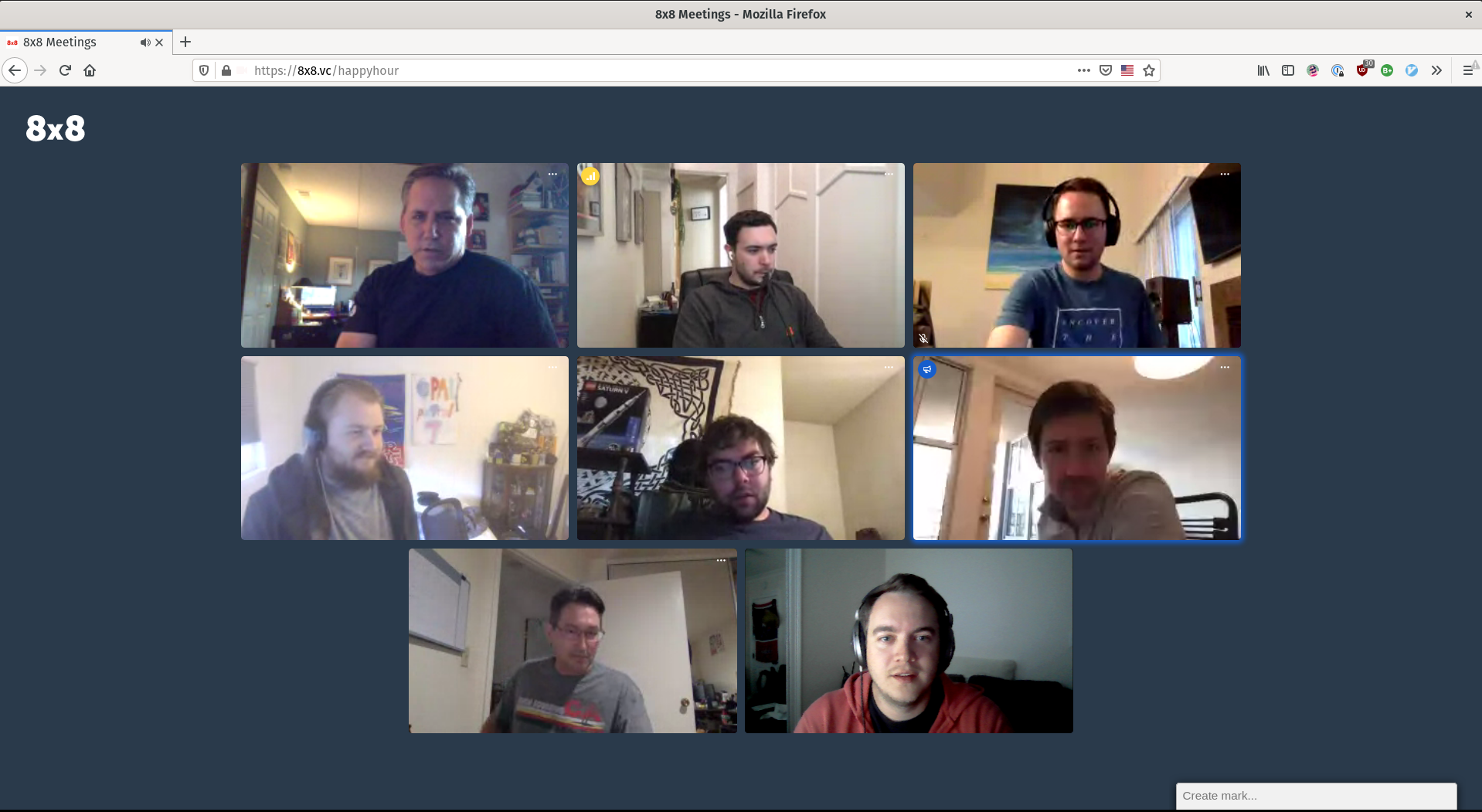 If you're like me, you're probably missing hanging out with your friends and grabbing a pint after work. Luckily, with the internet, we can still have happy hour from our homes during this COVID-19 mandated #ShelterInPlace.
Monday was our first attempt. It was great to see so many friends join our virtual happy hour. Don't get me wrong, it's different from doing a normal in-person happy hour of yesteryear, but you do get to see people who live many miles away with just the click of a button.
Here's a screenshot of Monday's inaugural virtual happy hour: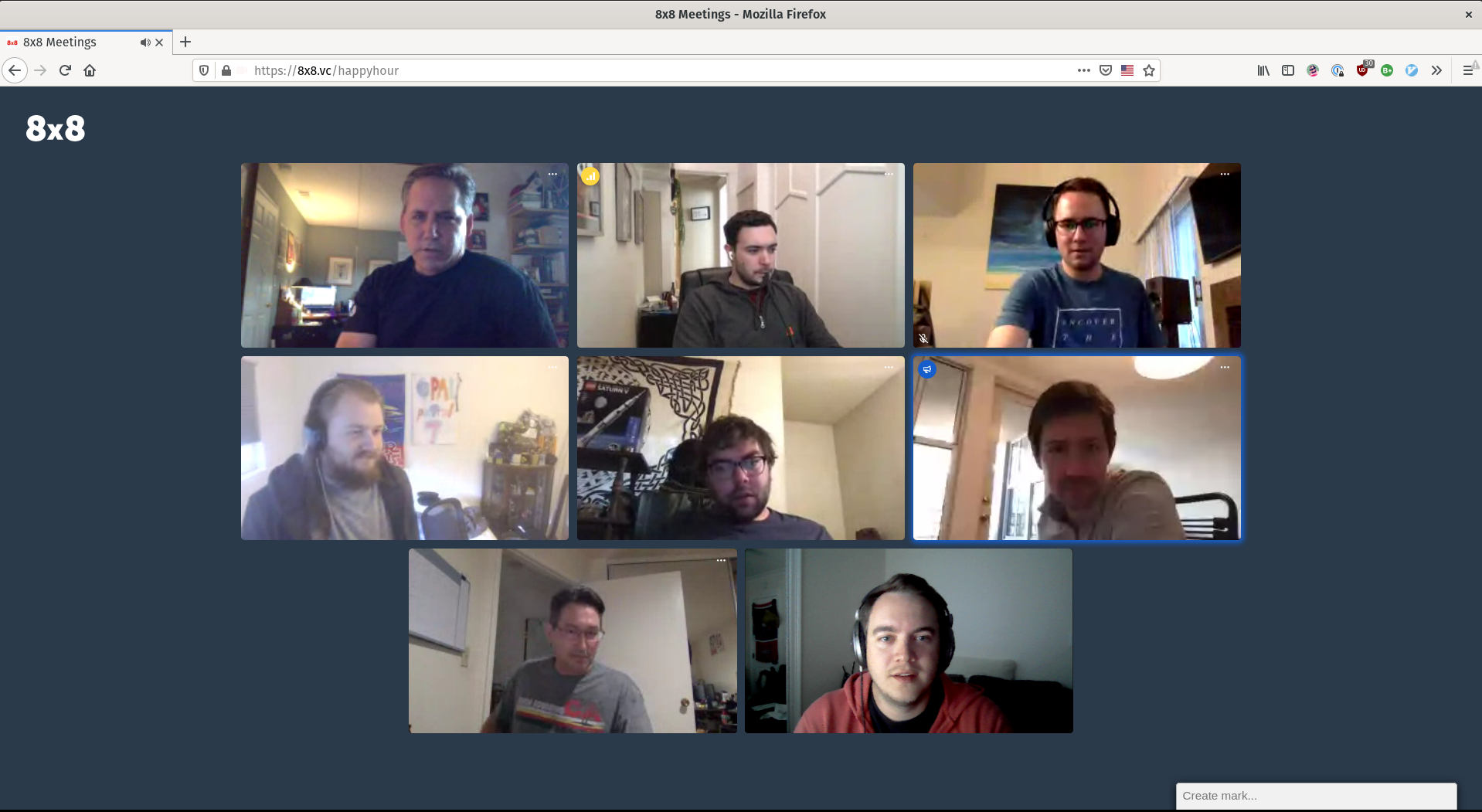 Plus, we're doing anther one! And depending on how long this thing lasts, probably many more (even after we're allowed out again). Feel free to join us over at the virtual happy hour.
---
Want to host your own virtual happy hour? Check out https://8x8.vc