The Setup: Gregory Koberger
Greg Koberger is a designer/engineer and the founder of Readme.io. This is his setup.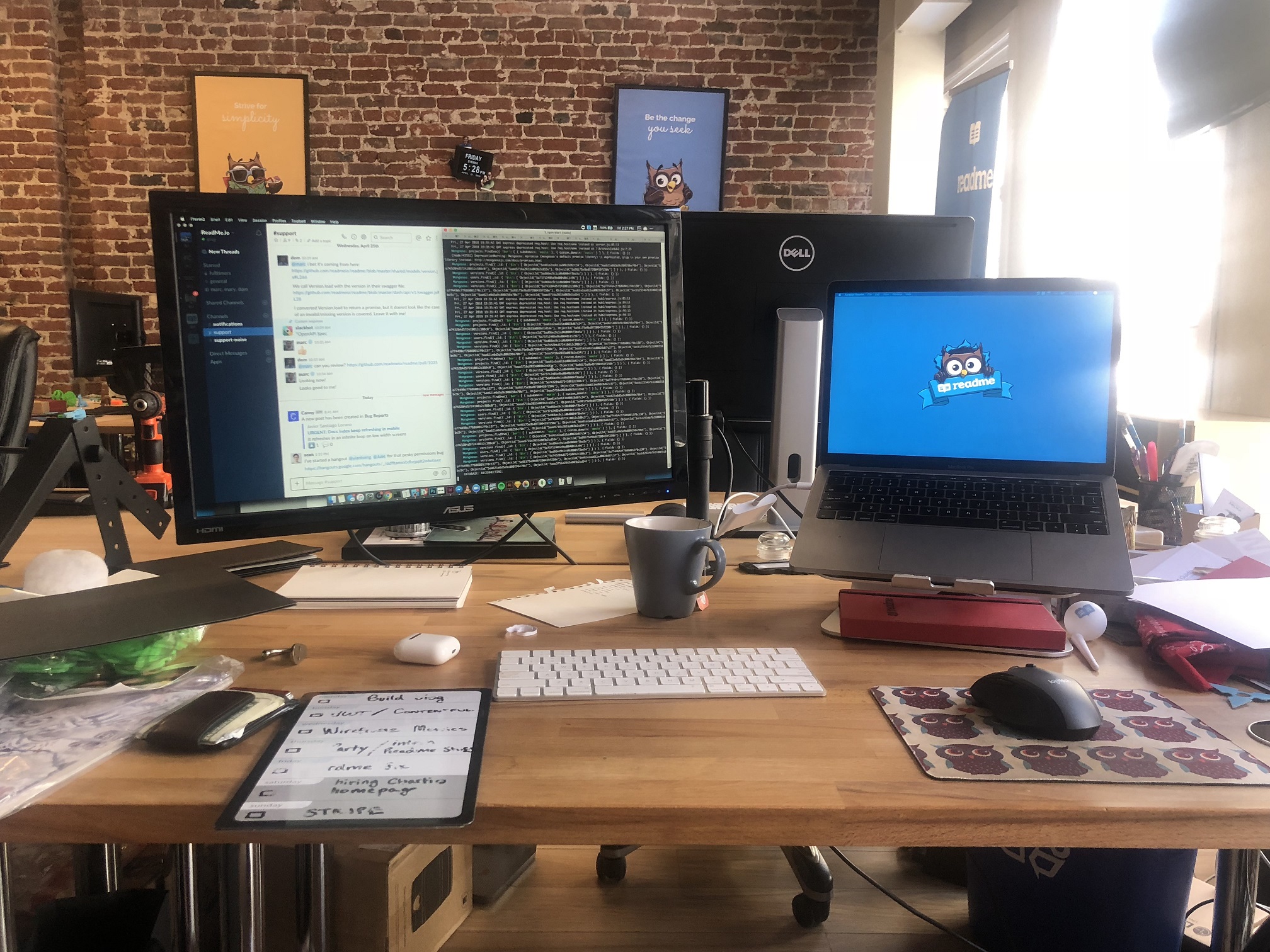 Who are you and what do you do?
I'm Gregory Koberger, a designer/developer and the founder of ReadMe.
What does your setup look like? Picture time!
This is my work setup, although home is pretty similar
Be honest, did you clean this up before taking the photo?
No, but you can't see the sides of the table! That's where the real clutter is.
What tools do you use every day?
I use a 2017 13-in Macbook Pro, although the keyboard has stopped working so I can't use it directly. For a phone, I'm on an iPhone X.
For email, I use Superhuman. I spend most of my day in it.
Communication at ReadMe is done via Slack and Highfive.
For programming, I use iTerm and vim. Our site's built in Node/Mongo/React/Angular.
Spotify is usually playing in the background.
Where do you work from?
We have an office in San Francisco that I mostly work from. On Wednesdays, I work from my "home office" (basically, a desk in my kitchen... rent in SF is expensive!)
What could you not live without?
I spend too much time on my phone.
[My question!] How do you do todo lists?
When working on something new (blog post, feature, etc), I make a checklist of things on paper. I'm very peculiar about it... I refuse to do it unless I have the right notebook and pens. I use a Strathmore Visual spiral bound notebook, so it lays flat and has thick paper. I use a black black pen for the list, and a red pen for the checkmark (both Pilot Precise V5 Stick Rolling Ball Pens, Extra Fine Point.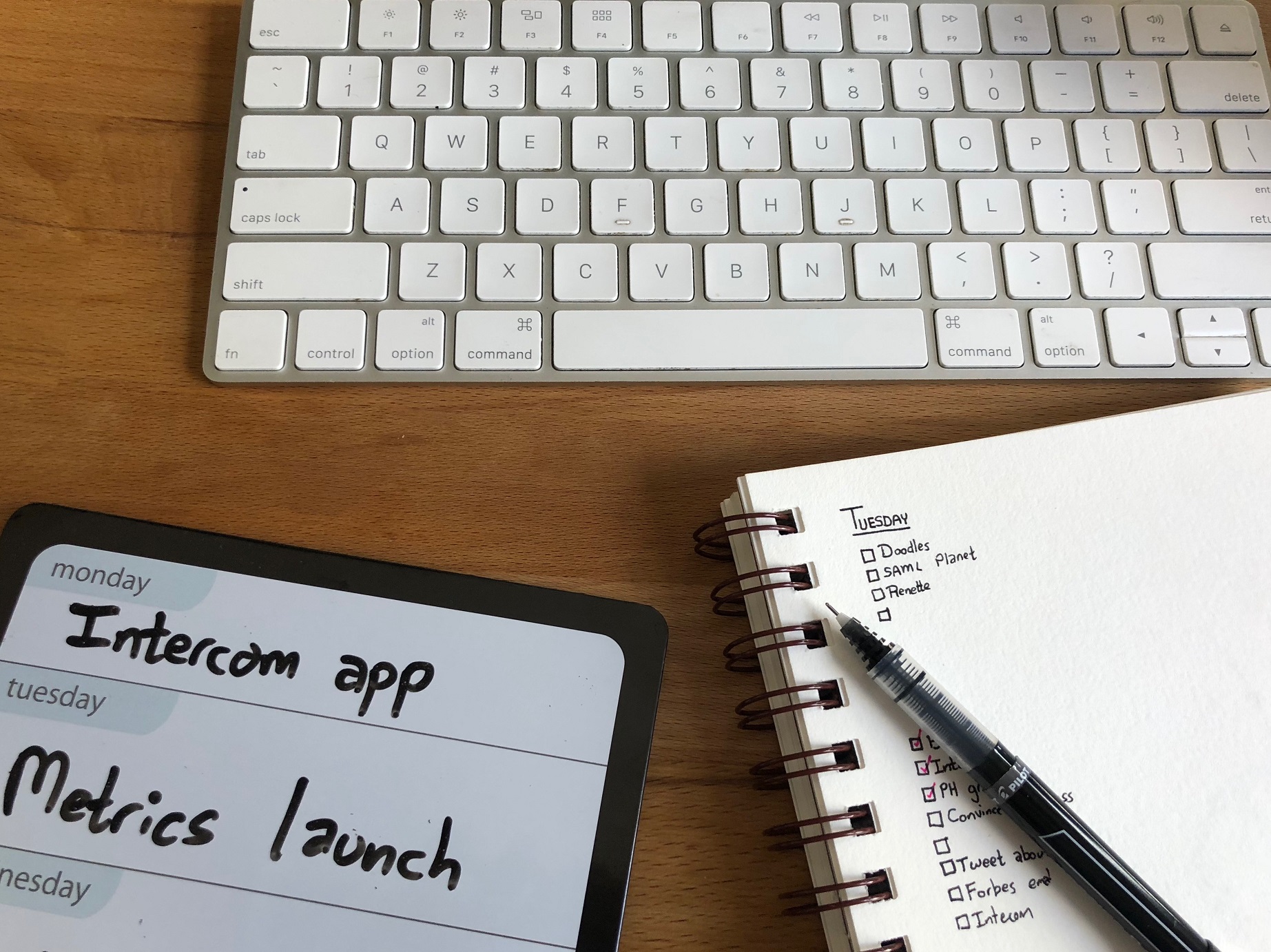 I also have recently started picking one thing a day to work on, and making sure I get that one thing done. I've been using a weekly dry erase planner to keep track of what I'm supposed to do every day. I do more than just that one thing, however I don't consider my day complete until I do it.
What do you want to change about your setup?
Not much! I hate that I can't seem to plug anything in anymore due to Apple's incompatible cords (lightning, usb-c, usb, headphone jack, etc), but I'm getting used to it.
If you were going on a trip and could only bring one item, which is it and why?
Other than my laptop and phone, probably my Bose headphones. I didn't think I'd appreciate how much I love wireless, noise cancelling headphones. They're amazing for focus. Sometimes I leave them on and don't even have music playing.